In the photo, which immediately raises many questions, next to the little girl are her two fathers, and this is not a gay couple at all.
One of its direct participants told about this touching and instructive story. Or rather, the mom's fiancé of little princess Willow. On Facebook, Dylan Lenox posted a photo of his unusual family and told who is depicted on them. After the divorce from her husband, David Lewis Sarah, the mother of their common little daughter Willow seriously thought about how to improve the relationship of the baby with her father, David, who loved the baby very much, especially worried when Sarah met Dylan and he began living with his girls. Then David admitted that it was very difficult for him to accept the idea that another man would take his place in Willow's heart and would be engaged in her upbringing.
At first it hurt a lot. It seemed to me that I had failed, betrayed my daughter. It was hard. But the hardest test happened when Willow first called Dylan to me as a dad. But the more I recognized him, the more we talked, the easier it became. He is a wonderful person. And he loves my Willow.
Source: facebook.com/Dylan Lenox
Gradually, relations between men improved, although it was not easy, especially at first. They were united by the love of a girl and the desire to make her life calm and as happy as possible.
Source: facebook.com/Dylan Lenox
Our daughter Willow. You may never know how your love has changed us all. The guy on the left is me (dad, dad Dylan or Bonus dad), in the middle, of course, is our princess Willow, and the guy on the right is David (dad, dad David or biological dad). No, we are not same-sex couples, but we have a daughter. David is Sarah's ex-husband, and I am her fiance. We have united in one unique family, only in order that our children would know the power of love. Not only did I get a daughter, I got a brother and best friend. Thank you, Sarah, for letting all this happen!
Source: facebook.com/Dylan Lenox
When we learn to care more about our children under any circumstances, than about what labels society hangs on us, then the walls will collapse, life will be free from hatred and remorse, and our children will overcome the stupid "norms" that the media poke into our face .
Source: facebook.com/Dylan Lenox
He stays at home when he visits Willow, because the family is always welcome. He is not an outsider, he is and always will be part of my life, because we have one daughter! Of course, not a single moment would have been so without Sarah (mommy) and her kind and generous heart! Willow Grace, many people in this world love you, and your daddies love you!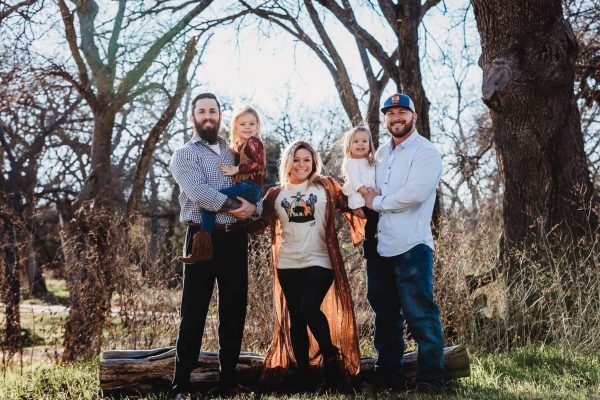 Source: facebook.com/Dylan Lenox
For your information, David is lonely, and this is NOT a photo shoot, even though Sarah is a professional photographer. It was an improvised ordinary photo. This is real life, and this is us. Wrote a new little dad Willow.
Willow's girl turned three in January and she does not know about her parents divorce, but that she has two dads who love her very much. This is indeed an instructive story in which all its participants showed their best. There is something to think about and understand, finally, that the divorce of parents, though a very difficult situation, but in this case, you can remain people, save respect for each other and save a happy childhood for your children, without sacrificing yourself.
Editorial opinion may not coincide with the opinion of the author of the article.